This is the world I want to live in*
[Note: this story does not end badly for the dog. Not to worry.]
There's a man we have known for over three years. He is 50 and lives on the street. When we have jobs that need doing, we offer them to him if they're in his wheelhouse.  We feed him when we see him. He is disorganized and enthusiastic, at his core a kind soul.
Two weeks ago, he encountered another street person with a dog. The dog was sweet-natured and cute, but this other person said he couldn't take care of it any longer. It was too hard to care for a dog while having to take care of oneself on the streets of Portland. This other person planned to take the dog to the animal shelter.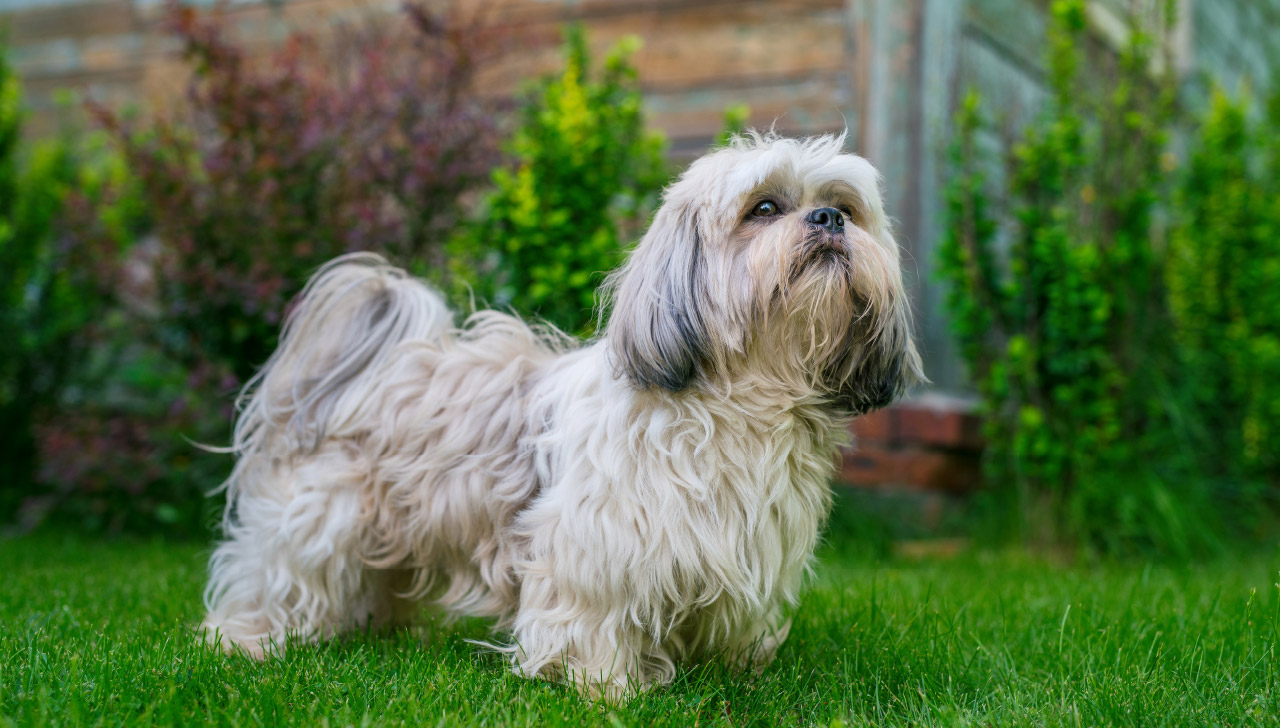 Our friend hated the idea of this dog going to the shelter, which he imagined was as a good as a death sentence. He offered to take the dog himself. He'd grown up with dogs and had never thought he might be able to have one given his circumstances.
For a few days, our friend was over the moon, enamored with his dog. Then, as more and more of the places where he returned cans for money closed  – those sites understandably trying to "flatten the curve" by reducing the human gathering that occurs at canning sites, but also making tough lives significantly tougher – he discovered that having to travel to the edges of Portland to find a place to return his cans was so much more challenging with a dog.
Ten days ago, he asked if he could tie his dog up in our yard for awhile each day while he returned cans. This was pre-shelter-in-place Portland, so sometimes we were home when he dropped his dog off, sometimes not. He set up a cozy little bed for the dog under our picnic table. The dog wore a harness, and our friend tied the other end of the leash to the leg of the picnic table to keep the dog from running out of the yard.
Last week, during the handful of days when the dog was in our yard for several hours each day, social distancing arrived in earnest. Portland's weather was gorgeous so we were all outside when we could be. We spoke to our neighbors from six feet away.
This past Friday ended such a weird week. Garth eventually worked from home exclusively. I saw some clients in person, most over video or phones calls, and the on-going uncertainty fried me a bit. By the end of the week, I felt exhausted. After dinner, Garth and I and our two kids piled onto the couch to watch a show.
Over time, a sound reached my awareness – a small sound, kind of like a squeaky wheel. At first I thought it was in the show, but at some point it was clearly out of sync and we turned off the sound. Nothing. We turned it on again and eventually the sound resumed. I asked Garth to go see if our friend had gotten his dog from our yard yet. Garth headed out, and we waited, and waited. By now it was about 9:15 pm. I finally poked my head outside and there was Garth, the dog in his arms. "It's tangled in its leash," he said. "I detached the leash from the table, but I can't really see well enough to get it loose."
I'm something of a getting-knots-undone wizard so Garth brought the dog up to the porch. It wasn't just the leash that was tangled around the dog – it was quite a bit of thin twine as well. And it had wrapped really tight. My daughter came to the door. "Would you bring some scissors?" I asked her. We had to cut all the string and leash rope off, carefully, the dog distressed, me trying not to accidentally snip dog rather than twine. We sat on the porch with the dog. His back legs didn't seem to be working right, and he was terribly agitated. His head swung back and forth and his breath came in little bursts.
Garth, Kami and I sat with the dog, discussing our options. He was usually so mellow. Was this agitation a sign of its understandable upset over its legs not working, or was it something bigger, more systemic? Then one leg seemed to return in functionality and we figured the legs had gone to sleep from the circulation being cut off by the twine. But the other leg didn't seem to be bouncing back, and the agitation persisted. With his third leg back on-line, he turned around and around like a dog settling for sleep, only he never settled. I smelled an abundance of flea powder, and even outside on the porch, my asthma started rattling in my lungs.
What to do? We decided to call Dove Lewis, our local awesome animal emergency clinic. Was this the right thing? It wasn't our dog; what if we made a decision for treatment that our friend wouldn't have made? But our friend wasn't here. We aren't pet owners and somehow we couldn't tell if we were making a good decision. (Maybe the jangling week of encroaching covid-19 had something to do with our diminished capacity?)
We decided to call our neighbor, L, whose dog, Rudy, is a family favorite and who we saw as our Expert of All Things Canine. In short order she brought dog food, and Rudy's carrier, and after talking with the folks at Dove Lewis, Garth and the kids piled into the car with the dog; the dog, still with a non-operational fourth leg, still anxious.  I stayed behind in case the owner showed up.
It was 10:00 pm. A text came in just after my family left with the dog. It was L, asking us to keep her posted on the dog's condition, and to let her know if she could be of any more help. Someone outside of our household knew what was happening and wanted to be of help. This fact was more reassuring than I can describe.
After responding to L's text, I noticed one I'd missed from earlier in the evening. It was from one of our newer neighbors, R. She'd sent it right around the time Garth had gone out to check on the dog. It read: "Do you hear a puppy? I can't tell where it's coming from." I answered her text, and back and forth, the story came out. R wrote: "I know you and Kami are allergic, please let us know if we can house the pup until the owner returns."
Garth, Kami, and I had talked about this while we'd perched on the porch, waiting for L: could we consider keeping the dog overnight if Dove Lewis released it? It would mean a night and morning of inhalers for me and my daughter. I felt twitchy about anything having to do with our lungs: there was a lung-eating virus out there. Surely we should protect our lungs where we could?
Once again, R's text reminded me we didn't have to navigate this alone. Knowing this was – everything.
Then the text from Garth saying Dove Lewis wasn't super-concerned but would keep the dog overnight; my family coming home; the call the next morning from Dove Lewis saying the dog was fine; filing a report that would put the dog into the hopper for possible adoption (no-kill shelters in Portland, thank you very much); our friend showing up much later that afternoon with a cane and ankle wrap, describing how he'd stepped wrong disembarking from the bus, had to visit the emergency room, worried for his dog, sad and also relieved to hear it would be okay and someone would soon have it who could care for it better.
If I were maintaining a laser-sharp focus on the personal essay challenge I set for myself at the beginning of the year, I'd have already tried to finesse some way to link conditions during the pandemic with this story. But my focus these days is unreliable. Instead, I will simply state the obvious: because we felt vulnerable with the situation we were presented with, we reached out; and in reaching out, we realized we weren't alone. There would be help.
***
*Gate A-4  by Naomi Shihab Nye (thanks for the poem, Pete and Polly)
Wandering around the Albuquerque Airport Terminal, after learning
my flight had been delayed four hours, I heard an announcement:
"If anyone in the vicinity of Gate A-4 understands any Arabic, please
come to the gate immediately."
Well—one pauses these days. Gate A-4 was my own gate. I went there.
An older woman in full traditional Palestinian embroidered dress, just
like my grandma wore, was crumpled to the floor, wailing. "Help,"
said the flight agent. "Talk to her. What is her problem? We
told her the flight was going to be late and she did this."
I stooped to put my arm around the woman and spoke haltingly.
"Shu-dow-a, Shu-bid-uck Habibti? Stani schway, Min fadlick, Shu-bit-
se-wee?" The minute she heard any words she knew, however poorly
used, she stopped crying. She thought the flight had been cancelled
entirely. She needed to be in El Paso for major medical treatment the
next day. I said, "No, we're fine, you'll get there, just later, who is
picking you up? Let's call him."
We called her son, I spoke with him in English. I told him I would
stay with his mother till we got on the plane and ride next to
her. She talked to him. Then we called her other sons just
for the fun of it. Then we called my dad and he and she spoke for a while
in Arabic and found out of course they had ten shared friends. Then I
thought just for the heck of it why not call some Palestinian poets I know
and let them chat with her? This all took up two hours.
She was laughing a lot by then. Telling of her life, patting my knee,
answering questions. She had pulled a sack of homemade mamool
cookies—little powdered sugar crumbly mounds stuffed with dates and
nuts—from her bag—and was offering them to all the women at the gate.
To my amazement, not a single woman declined one. It was like a
sacrament. The traveler from Argentina, the mom from California, the
lovely woman from Laredo—we were all covered with the same powdered
sugar. And smiling. There is no better cookie.
And then the airline broke out free apple juice from huge coolers and two
little girls from our flight ran around serving it and they
were covered with powdered sugar, too. And I noticed my new best friend—
by now we were holding hands—had a potted plant poking out of her bag,
some medicinal thing, with green furry leaves. Such an old country tradi-
tion. Always carry a plant. Always stay rooted to somewhere.
And I looked around that gate of late and weary ones and I thought, This
is the world I want to live in. The shared world. Not a single person in that
gate—once the crying of confusion stopped—seemed apprehensive about
any other person. They took the cookies. I wanted to hug all those other women, too.
This can still happen anywhere. Not everything is lost.